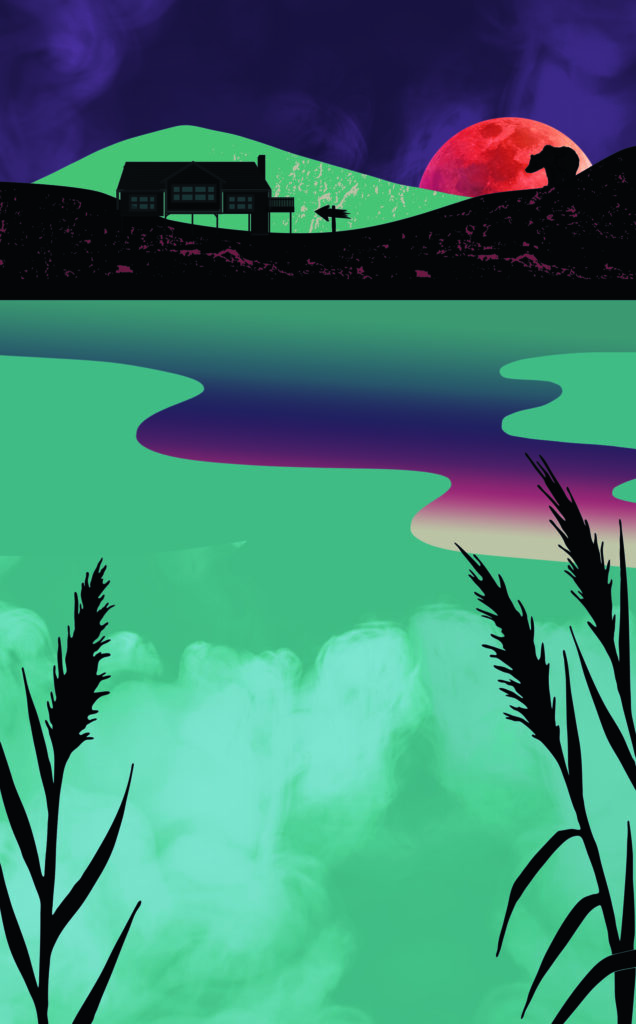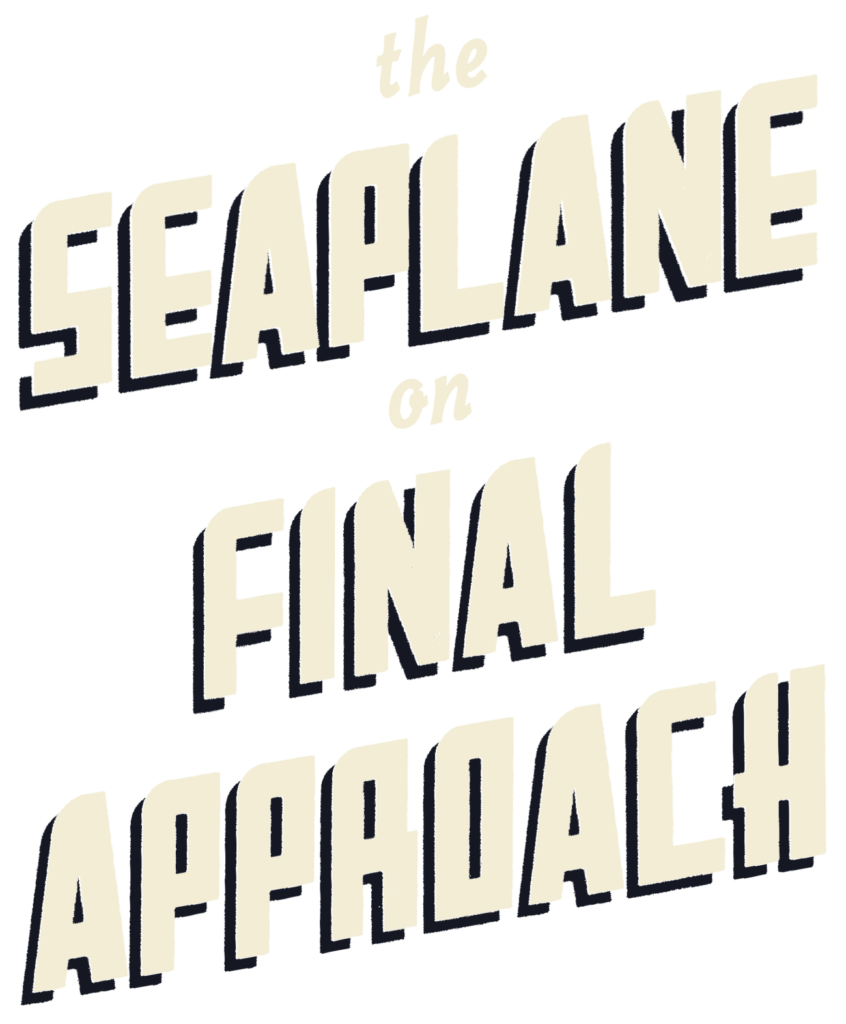 Out June 7, 2022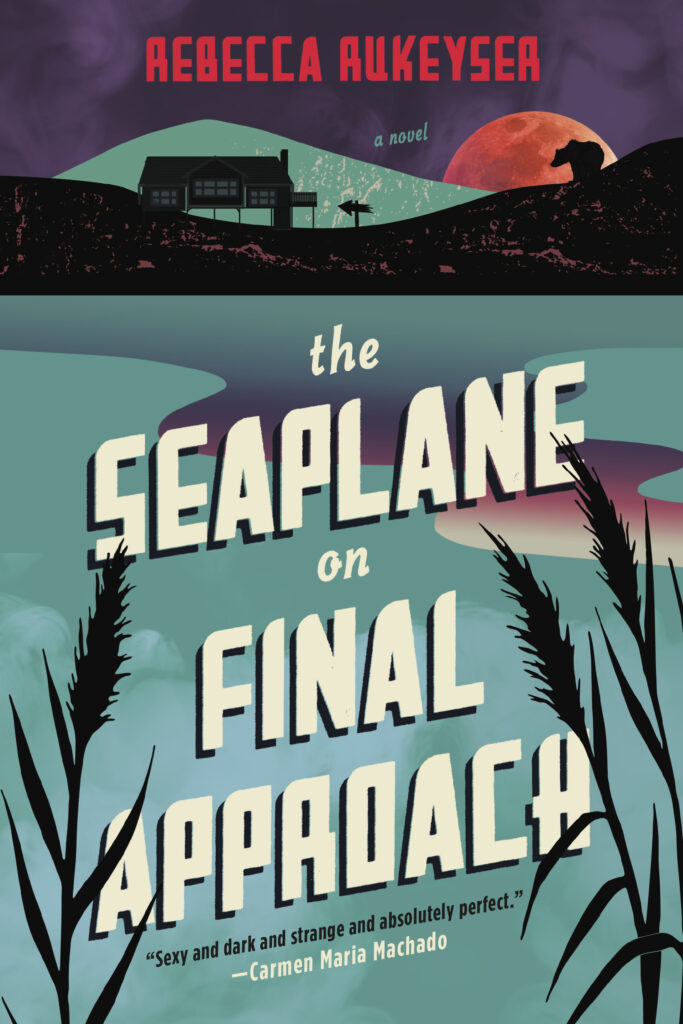 The Seaplane on Final Approach is "a sharp, flawless debut" (Carmen Maria Machado) about a sex-obsessed young woman seeking out experience on a remote Alaskan homestead.
Tourists arrive all summer, by boat or seaplane, at Stu and Maureen Jenkins's Lavender Island Wilderness Lodge in the Kodiak Archipelago, expecting adventure. But the spontaneity of their authentic Alaskan wilderness experience is scripted, except when real danger rears its head. Stu and Maureen's lodge is failing, as is their marriage.

Mira has been hired as the lodge's baker. But she's also busy gleefully building a working theory of what constitutes "sleaze" and pursuing a young fisherman she deems the embodiment of all things deliciously sleazy. Her plans become more perverse and elaborate, even as life on Lavender Island starts to unravel.

Hilarious, sensual, and charged with menace, The Seaplane on Final Approach brilliantly illuminates the mirage-thin line between the artificial and the feral as Rebecca Rukeyser's characters tear aside the facade of good manners to reveal all of our deepest needs and naked desires.
Pre-Order
"I didn't realize how much I needed this lusty, funny, heartbreaking book until I devoured it in a single sitting. The Seaplane on Final Approach is a novel about people who belong everywhere and nowhere and the vast, unknowable wilderness of desire […] Sexy and dark and strange and absolutely perfect."
—Carmen Maria Machado, author of In the Dream House and Her Body & Other Parties

"An age-old story—puppy love meets jaded lust to dance their death spiral inside a young woman's head—told with the shameless authenticity of 2022. I ate it up."  
—Nell Zink, author of Doxology

"Brilliant and possibly the horniest thing I've ever read. But this is Advanced Horniness, the kind that can see the sex in phone book listings, vicarious jealousy, and the cold devouring ocean. It's like if Muriel Spark got seasick and dropped molly instead of dramamine."
—Tony Tulathimutte, author of Private Citizens
"The Seaplane on Final Approach is an adventure story about the peculiar fantasies that make up our ideas about adventure in the first place. It is a tender trickster of a novel, told with humor, insight and just the right amount of raunch. Read it now."
—Angela Flournoy, author of The Turner House
"Erotic possibility and inevitable ruin animate the Alaskan wilderness in this astounding debut. Original and adventurous, horny and hilarious—it's everything I want from a book."
—Rachel Yoder, author of Nightbitch
"The Seaplane on Final Approach is funny, sensual, elegiac, and phenomenally perceptive. It had me turning pages as I would follow a beautiful forest path frequented by grizzly bears: alert, enthralled, both avid and apprehensive to find what lies beyond the bend."
—Tom Drury, author of Pacific

"Rebecca Rukeyser has crafted an anti-coming of age ballad, a celebration of taking the wrong paths in life, the beauty of what mistakes can teach us about ourselves.The Seaplane On Final Approach is a debut that will be praised for its darkness and humor, but should be read for its deep sensitivity."
—Jean Kyoung Frazier, author of Pizza Girl