Horny Between the Covers: Women Writers on Lust
May 18 @ 5:00 pm

-

6:00 pm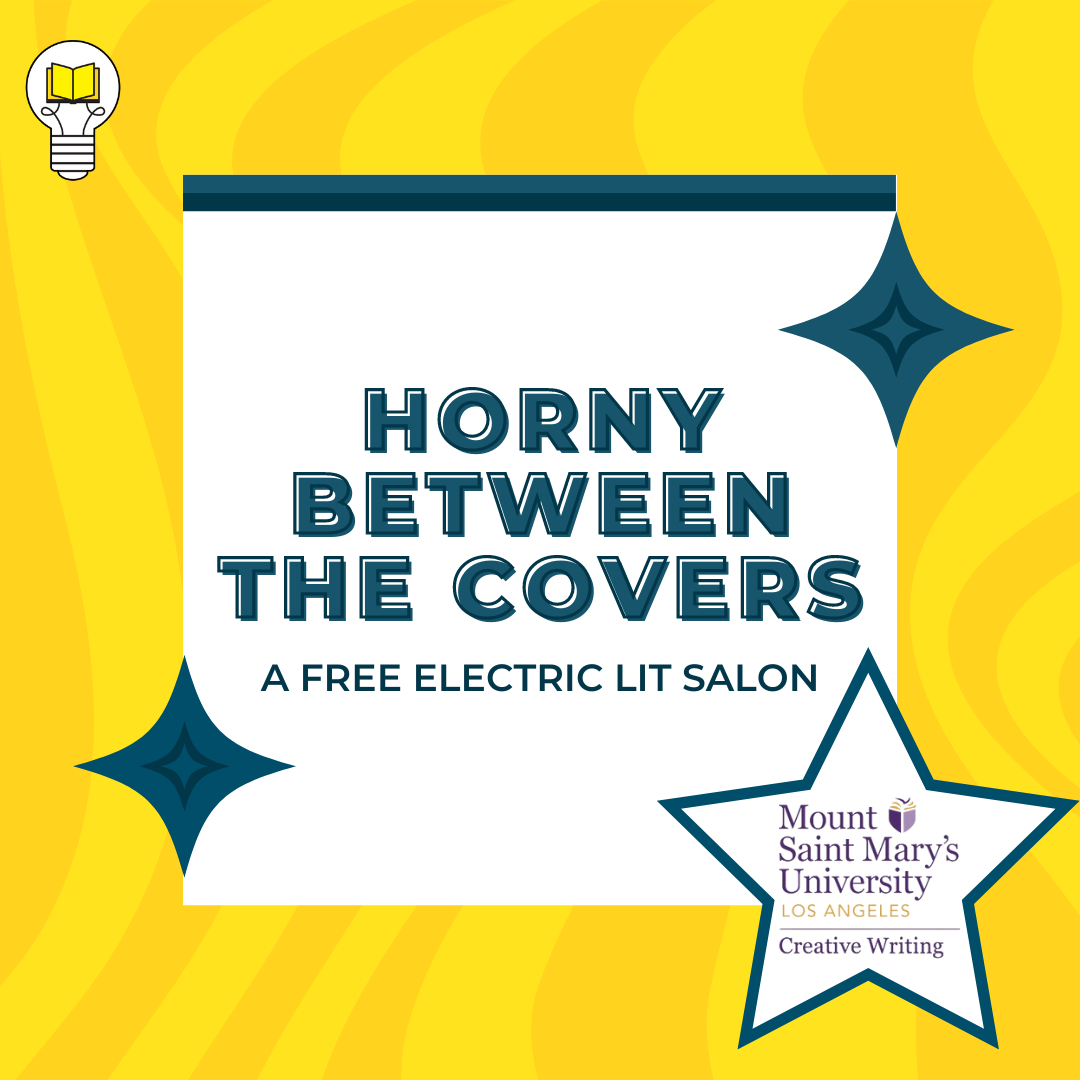 Electric Literature's 2023 Spring Salon Series is presented by Mount Saint Mary's University.  
All events are pay-what-you-want, and proceeds support Electric Literature, a 501c3 nonprofit with the mission to make literature more exciting, relevant, and inclusive.
—
In a time when women's bodily autonomy is under renewed legal attack, narratives about ungovernable female desire take on new urgency. As our laws regress, more and more contemporary fiction is pushing back against outdated beliefs regarding writing about sex, giving female horniness the central focus it deserves.
Our panelists Carmen Maria Machado (Her Body and Other Parties and In the Dream House), Rebecca Rukeyser (The Seaplane on Final Approach), and Lillian Fishman (Acts of Service) began this conversation during a packed panel at AWP, but found that there was still so much to say about bodies, lust, and publishing. Now Electric Literature is continuing the conversation for free, online. Whose desire gets to be depicted, and how are narratives about lust molded by society's judgments? And how do authors navigate the vulnerable process of publishing explicit work?  Moderated by Alyssa Songsiridej, author of Little Rabbit and managing editor at Electric Literature. Their discussion will be followed by an audience Q&A.